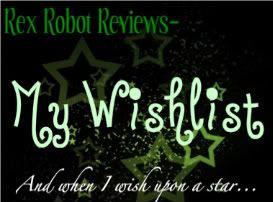 Wishlist Wednesday! We are halfway through this week already and I can't WAIT until Monday. (This has been and will continue to be a wonderful yet stress filled week!)

Ok... On with the show already... Below are two books that I am wishing for.

Hardcover: 400 pages
Publisher: Simon & Schuster Children's Publishing (10/13/09)
Language: English
ISBN-10: 1416989412
ISBN-13: 978-1416989417
Alright, everyone is raving about this book. Well, I want to jump on that bandwagon! I'm dying to read this book after hearing all the good gossip about it. Who wants to get me Hush, Hush for Christmas? ;]

Book Details: Bitten to Death by Jennifer Rardin

Paperback: 310 pages
Publisher: Orbit; 1st edition (August 12, 2008)
Language: English
ISBN-10: 031602208X
ISBN-13: 978-0316022088
I read the first three in the Jaz Parks series already... I really enjoyed myself reading all of them. The more I read about Jaz and Vayl the more I want to know about them. I have to get this book, it is the 4th in the series and there are already two others out!
Alright, ladies & gentlemen, thank you for stopping by and checking out my *wishes.* Do you have any wishes you want us to know all about? Have opinions on my wishes? Let me know! Leave the link to your wishlist post in my comments and tell me what YOU think about my wishlist.
Have a wonderful Wednesday!