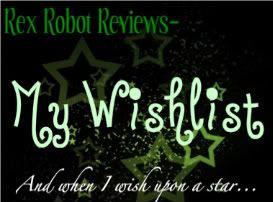 Wishlist Wednesday is a weekly Meme hosted by Book Chick City, which will be posted every Wednesday. If you're nosy like me, you're dying to see what everyone else is wishing for ;] Hey, we're just looking for new ideas... anyone else have a never ending Wish List?
Can you believe we are halfway through this week already? I can't WAIT until tomorrow. Road trip to PA!

"Lover Mine" by JR Ward is up first on my wish list today. I'm in love with all the brothers, except Phury. Whiney much? I'm dying to read more about John Matthew and Xhex. I can't wait until this comes out, ladies! AH! And look at that COVER!

Title: Lover Mine (Black Dagger Brotherhood, #8)

Author: J.R. Ward
Publication: April 27, 2010
Summary by Goodreads.com
"In the shadows of the night in Caldwell, New York, there's a deadly war raging between vampires and their slayers. And there exists a secret band of brothers like no other - vampire warriors, defenders of their race... John Matthew has been through his vampire transition and taken to the life of the Brotherhood with a vengeance, but he still can't shake the nightmare of his past and is unsure of his future as a warrior hero. He's made a promise to honour the Brotherhood and their fight with the slayers at all costs, until the love of his life is kidnapped and he is forced to make a choice that could change his life and the Brotherhood's forever..."

Books in the BDB Series in order they should be read:
Dark Lover
Lover Eternal
Lover Awakened
Lover Revealed
Lover Unbound
Lover Enshrined
Lover Avenged
Lover Mine
This book was suggested by a very dear friend- bellie7!!! <3 First of all, look at that cover. I know I'm not suppose to judge a book by its cover- but COME ON. Look at it! And wait until you read the blurb! I can't wait to read this book.
Can't WAIT!
Title: Burning Alive: The Sentinel Wars

Author: Shannon K. Butcher

Publication: May 5, 2009


Summary from Goodreads.com:

"They are the Sentinels...

Three races descended from ancient guardians of mankind, each possessing unique abilities in their battle to protect humanity against their eternal foes-the Synestryn. Now, one warrior must fight his own desire if he is to discover the power that lies within his one true love...

Helen Day is haunted by visions of herself surrounded by flames, as a dark-haired man watches her burn. So when she sees the man of her nightmares staring at her from across a diner, she attempts to flee-but instead ends up in the man's arms. There, she awakens a force more powerful and enticing than she could ever imagine. For the man is actually Theronai warrior Drake, whose own pain is driven away by Helen's presence.

Together, they may become more than lovers-they may become a weapon of light that could tip the balance of the war and save Drake's people..."

Other books in this series in the order they should be read:

1. Burning Alive

2. Finding the Lost

3. Running Scared (May 2010)