About the Author:
Robyn DeHart is one of those authors who always knew she wanted to be a writer. She was raised in central Texas, in the beautiful Hill Country. Robyn graduated from college with a degree in Sociology, only after completing an internship with none other than award-winning author, Pamela Morsi. Her and her wonderful hubby live in the foothills of the Smoky Mountains.
Legend Hunters, 1: Desire Me
Years ago, Maxwell Barrett found a map to Atlantis and dedicated his life to the search for the mystical lost continent. But when an alluring woman makes a wager for the priceless artifact, he may have discovered an even greater treasure.
A descendant of Atlantis, Sabine Tobias needs the map to decipher an ancient prophecy. What she doesn't need are the sparks flying between her and Max. He's too devilishly charming to be trusted: The fate of her people is at stake as well as her heart. Yet a ruthless killer also covets the map. Now Max and Sabine must race to decode the prophecy's riddle before this criminal fulfills his deadly mission.
Interview:
Tell us about your series! What inspired Legend Hunters?
More than anything my love of archaeology and my desire to dig around for treasures and relics from the comfort of my own home, no bugs, no dirt, no claustrophobic spaces. That and I wanted to write a series about a group of inter-connected guys as I'd already done a heroine-centered series. So it just snowballed from there and I started brainstorming legends and ta-da, the Legend Hunters was born.
Which character did you enjoy writing the most and why?
Hands down Cassandra St. James. I loved her from the moment she stepped onto the page and every time I got to write a scene with her, it flowed nicely. She's a truly nasty villainess and I just got a kick out of her.


What kind of research went into Desire Me?
Well, the usual research that I do for all of my historicals, clothing, buildings, and misc stuff like that. But mostly I researched Atlantis. Read translations of Plato (where it all began) and then I have a book written in the late 19th century by an American who claimed to have figured out the Atlantis story. Some of that book went into mine, but not much. Mostly I came up with the legend on my own, fit it to my story and went from there.
How do your interests influence your writing?
My interests are all over my writing. What's the point of telling a story if you can't do it about something that fascinates you. A Study in Scandal is about a woman who is fascinated with Sherlock Holmes and wants to live out her own mystery-inspired adventure, Deliciously Wicked features a chocolate factory (that was hard research…yum!), Tempted at Every Turn had a hero who was a detective with the Scotland Yard, and now with the Legend Hunters I get to play with legends and antiquities and I get to play with the darker side with some truly creepy villains so lots of torture and murder and mayhem. Hmmmm….that makes it sound like those are my interest, clearly I'm not interested in murder and torture, but I am interested in the frame of mind one has to be in to commit such wretched acts.
What is your favorite aspect of writing in the Romance genre?
Oh, I love romance. It's always my first choice as a reader so the fact that I get to write it is a real treat for me. I love to write about characters who have to grow and change in order to get to be together. I love to put them through their paces before they realize that they love the other character and they might actually have to work in order to get that happy ending. And who doesn't love to fall in love? Falling in love with my husband was the happiest time of my life and I get to relive that over and over again writing my books. I also happen to believe fiercely in the power of love. I come from a family with a long line of happily married couples and our family unit is the single most influential aspect of our environments so to create those loving bonds – that's an honor.

Was there any particular music you listened to while writing Desire Me?
I don't write to music with words, and I don't always write to music, but when I do I tend to favor soundtracks. For Desire Me, I listened to the soundtrack to Stardust over and over again and so now that feels like the music of that book.
Where is your favorite place to read and write?
I love to write in my home office surrounded by my books and my covers hang on the wall and I have a plaque hanging over my closet that reads, "and they lived happily ever after…" And I have another one that reads, "out of all the love stories ours is my favorite" so I'm surrounded by great, inspiring stuff in here. But some days I need to get out and I like to go to my local Borders and write or a Starbucks. As for reading, my favorite spot to read is in a hot bubble bath….ah, that's perfect!
I have read and LOVED Desire Me, but how do you handle the negative reviews and critiques you may receive?
Well, yeah, I'm so glad you loved it. You know that doesn't really get any easier, but I try to be Zen about the whole thing. The fact of the matter is not everyone is going to love my stuff and that's okay. There are VERY popular books out there that I don't love. Not to mention movies or TV shows (I hated Seinfeld!) and all of that is okay. What is the most difficult though is when they don't just say that they didn't care for the book, but they start attacking you as a person, insulting your intelligence and whatnot. The internet has made it all worse because anyone and everyone has a forum to express their opinion. But you can't have one without the other and without the internet we wouldn't have great sites like yours. So I try not to take it too personally and leave it at that.
Any books that stand out from your childhood that you absolutely loved?
Anything by Judy Blume, she was my absolute favorite as a child. That and Wind in the Willows which I've actually never read, but I remember most vividly my mother reading it to me. I loved all the animals.
In Desire Me, what scene do you like most and would never cut?
Oh, that's a great question and I don't know if I have just one. That's like trying to pick your favorite child. I love the scene early on where one of Sabine's aunts shoots Max. I remember when I wrote that scene I immediately emailed my critique partners and told her ha-ha I just shot my hero! It was great fun. Another scene that was particularly memorable for me takes place pretty far into the book and I don't want to go into too many details, but it takes place in a closet and is particularly steamy. I really love that scene.

So, what comes after Desire Me?
Treasure Me which comes out in March, I believe and I'm currently working on revisions for it. It's been a fun book though a bit different for me setting wise as 90% of it takes place in Loch Ness, Scotland. Vanessa is a scholar in the true sense and on a quest of her own when she wanders into a pub and our intrepid hero, Graeme has to rescue her. They end up in a marriage of convenience and on a quest to find a treasure before the nasty villain finds it and destroys the world. Oh and for those of you've read Seduce Me, I'm bringing back the Raven for Treasure Me because he was just so nasty I couldn't resist.
Any other releases or works in progress you're excited about?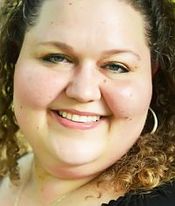 As a matter of fact yes, so thanks for asking. I have my very fist novella in the upcoming Mammoth Book of Regency Romance. It's a different time period for me and I had a lot of fun writing it with the bandit hero and the runaway bride heroine. It's already available on Amazon for pre-order and I think it hits stores in late July. And I'm in there with Mary Balogh, how cool is that?!

Any upcoming events where our readers could find you?
Well, I'm giving a workshop in early July in Toronto and at the end of July I'll be in Orlando with the Romance Writers of America conference. Sometime in September I'm doing a joint booksigning in San Antonio with some other Austin authors. I should have that on my website sometime in the future as well as any other or my signing or speaking engagements.
And thanks, Robyn, for taking the time to speak with us today!
Thank you so much for having me!


Find Robyn DeHart:
Contest Time!
How to Enter:
-Be a Follower! (New/Old)
Extra Entries for +5 Each:
Rules:
-48 hours to get back to me
-US & Canada residents only (sorry!)
-Book provided & delivered directly from publisher
-GOOD LUCK & HAVE FUN :)