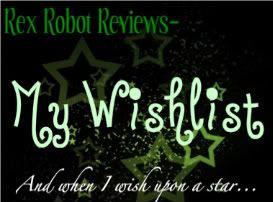 During Wishlist Wednesdays I will be posting two books from my wishlist each week. If you're nosy like me, you're dying to see what everyone else is wishing for ;] Hey, we're just looking for new ideas... anyone else have a never ending Wish List?
Authors:
Jeaniene Frost,

Sharie Kohler

, Shayla Black
Release Date:
October 26, 2010
Paperback: 384 pages
Publisher: Pocket Star
ISBN-10: 1439166765
Amazon
Ok, I want this book, bad. I LOVE Jeaniene Frost! So far, everything she writes makes me smile. Even when Cat & Bones are arguing. I love her work, and I think I'm going to love her short story regarding Raphael too... Can't forget Shayla Black and Sharie Kohler either- these stories are going to be fun.
Release Date:
08/31/2010
Hardcover:
496 pages
Publisher:
McElderry
Language:
English
ISBN-10:
1416975861
ISBN-13:
978-1416975861
Amazon
I have to admit that I do not know that much about this book. Not much outside all the hype, beautiful cover and the fact that I love Cassandra Clare's other work. And that is enough for me! I want to read this book so badly!