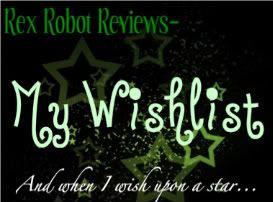 During Wishlist Wednesdays I will be posting two books from my wishlist each week. If you're nosy like me, you're dying to see what everyone else is wishing for ;] Hey, we're just looking for new ideas... anyone else have a never ending Wish List?
Title: Wither

Author: Lauren DeStefano

Genre: Young Adult, Fantasy
Release Date: March 22, 2011
Hardcover: 368 pages
Publisher: Simon & Schuster
ISBN-10: 1442409053
ISBN-13: 978-1442409057
The cover alone makes me want to jump on this book. Whoops, not suppose to judge a book by its cover ;) This is Lauren's debut novel, and I can't wait to read- it will be the first in a trilogy. Yay!
Title: The Water Wars

Author: Cameron Stracher

Genre: Dystopian
Release Date: 01/01/11

Hardcover: 256 pages
Pub: Sourcebooks Fire
Language: English
ISBN-10: 1402243693
ISBN-13: 978-1402243691
Dystopian?! I am in!!This book is going to be awesome.

Thanks to Book Chick City for beginning Wishlist Wednesdays :)