Here are my top ten classics I would willing to read:
(Confession: I don't really like many classics. I don't know what it is. I feel like a loser for admitting this, but it's true. Here is a list of "classics" I would like to try sometime.)
1. White Fang by Jack London
I loved the 1990's movie!
2. Ender's Game by Orson Scott Card
I have heard nothing but good things. I don't tend to reach for sci-fi, but I would be willing to give this a try!
3. The Hobbit by JRR Tolkien
I've read the Lord of the Rings trilogy, so it seems like the responsible thing to do.
4. Oliver Twist by Charles Dickens
Food, glorious food! Who doesn't like a good orphan-turned-thief story?
5. The Three Musketeers by Alexandre Dumas
Swashbuckling...with muskets! (Seriously though...they are called the musketeers, but known for swords...)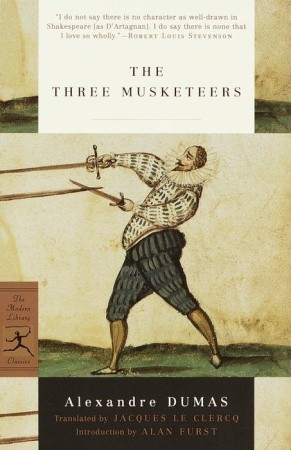 6. Something Wicked This Way Comes by Ray Bradbury
A couple of Ray Bradbury's short stories left last impressions on me as a kid: One Summer Day and The Veldt. Also, I really liked Fahrenheit 541.
7. The Prince and the Pauper by Mark Twain
Another well known story.
8. Around the World in Eighty Days by Jules Verne
Or something Jules Verne.
9. A Study in Scarlet by Arthur Conan Doyle
If nothing else, then to imagine Sherlock as Benedict Cumberbatch.
10. My Man Jeeves by P.G. Wodehouse
This series has always seemed very charming.
-SHANNON-